Useful Links
PURPOSE TO PROSPERITY will help you:
Define your purpose in business and in life.
Create a "blueprint" to achieve what you want most.
Lead others, and lead yourself, more effectively.
Advance as an individual AND as a business.
Gain more clarity, direction, and courage.
Achieve more in less time.
Achieve your dreams with a 3-module process that really makes sense.
Play a bigger, winnable game!...With inspiring, practical training, plus tools, templates, coaching, support & guidance.
---

Ambassador The San Jose Silicon Valley Chamber of Commerce is a coalition of businesses representing more than a quarter of a million jobs across every sector of the economy. We believe that like our community, the strength of our organization is found in its diversity.

We are proud that 80% of our members are small businesses, and we recognize them for creating 8 out of 10 new jobs in the valley. The Chamber aggressively advocates for an economic climate that nurtures these important employment engines. Concurrently, the Chamber serves as a voice representing our largest employers, and the pioneers of the high-tech industries that gave Silicon Valley its moniker. These pillars of economic stability are assets we must prize. The Chamber is continually working to keep community leadership mindful of this.
---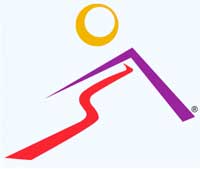 Higher Ground Leadership® is a breakthrough leadership philosophy that enables organizations to achieve a uniqueness not shared by most others—inspiration.

It is built on the simple (but seldom practiced because it is not always easy) concept, that inspired people create inspired organizations, that inspire the world.

Higher Ground Leadership® provides highly effective and practical tools for immediate day-to-day application. Senior Executives learn to implement Higher Ground Leadership® principles system-wide by teaching the concepts that they have co-created to their colleagues. By rapidly cascading the learning they have achieved within the organization they are able to quickly transfer their breakthrough in learning across the organization. Where necessary, Secretan Faculty members can also assist in bringing the work inside the organization through executive coaching and strategic mentoring, eliminating consultant co-dependency.
---

Women in Consulting (WIC) offers consultants and small business owners a vibrant, diverse, and powerful community to help them build strong businesses. Unlike other organizations, WIC provides a collaborative forum for members and community members to connect and share experiences and best practices with like-minded professionals.
---

The National Association of Women Business Owners-Silicon Valley is the consummate destination association for CEOs, entrepreneurs and executive officers of diverse, women-owned businesses. Members are recognized worldwide by prestigious organizations as leaders of successful and professionally run companies. We create wealth, produce leaders, and influence the global community.
The National Association of Women Business Owners makes a difference to Corporate Partners by providing direct access to decision makers to grow their future businesses.
---

The Industry Council for Small Business Development (ICSBD) was formed in 1986 as a non-profit entity dedicated to promoting large business contract opportunities for Small Business (SB), Small Woman-Owned Business (SWOB), and Small Disadvantaged Business (SDB) concerns. This support of small business was originally driven by compliance directives of the Small Business Administration, Executive Orders and Sections of the Public Laws. Today, many corporations support these efforts as part of smart business practices.
---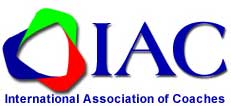 Our mission is to further the interests of coaching clients worldwide.
Why? By furthering the interests of clients of coaches, rather than focus solely on the coaching industry, we will prevent a myopic viewpoint. Why is this radical? Simply because we hope to reorient the entire coaching profession.
This mission allows us to stay ahead of and anticipate evolving trends in client needs to help our members serve clients better, evolve coaching as an industry and elevate the profession. The thinking behind this radical mission statement is that if we can all focus on what's best for the client, the profession will be better off for it as well.
---

Launched in April, 2002, the Graduate School of Coaching (GSC) is the brainchild of Thomas Leonard, acknowledged as the founder of modern coaching practice. This school has been designed for the coach who is at the intermediate to advanced level of their craft. Typically participants have received some coach training elsewhere and have 1-10 years of experience as a professional coach. Their goal is to advance their coaching skill set and learn additional strategies to serve clients in a larger variety of life and business situations. The Graduate School of Coaching offers 200 hours of advanced training. All courses are by telecourse. Tuition is $1795 and includes an additional 800 hours of coach training through other Coachville schools.
---
<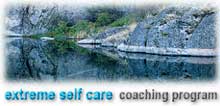 The key word in the program title is Extreme. For many, self care is an almost obvious good idea, but it can be difficult to get very interested in it until you, or your client, can get a picture of how to make a comprehensive and radical change in how you approach your self-care.

The Extreme Self Care Checklist consists of 100 items which, when completed, will support you in achieving balance and well-being for you.
---

The School of Small Business Coaching launched February 3, 2003. The Dean of the School is Richard Reardon, MBA.

The school will be comprised of 100 classes/hours of training and is the perfect solution for the professional who seeks to coach small businesses (25 to 500 employees) and entrepreneurs/sole practitioners (0 to 25 employees).
---

---

Today top athletes aren't the only ones who employ coaches to develop their skills and reach their goals rapidly! Executive and personal coaching is now available to clients in all areas of life to help you be your best and accept no less than "amazing!" from yourself and your life, each and every day.
Our executive and personal coaches work with clients in the San Francisco Bay Area and around the world on issues from health and fitness to career and job-search, from finance and long- and short-term project completion to relationships and other issues.
Working with an executive or personal coach from the SVCF (Silicon Valley Coach Federation), clients learn to focus on their true values, get their needs met, reduce wasteful behaviors, improve their businesses, make better decisions and create goals that move them towards their perfect life.