I am gratitude fanatic…and from what I hear and read, I'm not the only one! When interviewing experts and authors on my "Abundance Leadership" radio program, gratitude was mentioned several times as a powerful force to change one's attitude, productivity, relationships, and environment.
As a tribute to my favorite holiday, I'm sending along some thoughts on the importance and power of living in a state of gratitude, of thankfulness EVERY day…not just on the fourth Thursday of November.
Gratitude is a huge way to lead ourselves! It makes our lives moreenjoyable, more rich, and makes us happier! …And happier people have better relationships, live longer AND make more money!

"Grace isn't a little prayer you chant before receiving a meal. It's a way to live." ~Jackie Windspear, author.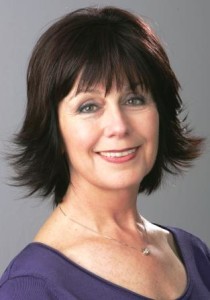 "Sometimes we get so caught up in the future, we forget to take pleasure in what we have. We become so obsessed with 'I want, I want, I want', there is no room left to notice that we are already standing neck-deep in grace." ~ Carolyn Hobbs, therapist, writer, teacher
"Appreciation can make a day, even change your life. Your willingness to put it into words is all that is necessary." ~ Margaret Cousins, author
"Gratitude is the most exquisite form of courtesy." ~ Jacques Maritain, philosopher
"It's a sign of mediocrity when you demonstrate gratitude with moderation." ~ Roberto Benigni, actor & director
"You say grace before meals. All right. But I say grace before the concert and the opera, and grace before the play and pantomime, and grace before I open a book, and grace before sketching, painting, swimming, fencing, boxing, walking, playing, dancing, and grace before I dip the pen in the ink." ~ G.K. Chesterton, writer
There are myriad things for which we can be grateful–and we need to BE grateful before we can be entrusted with more. Look at all you have now…my gosh! Every day I am grateful for the miracle of being able to feed myself, to speak, to read, sing, and walk. I am SO grateful that I can contribute to the Salvation Army or Food Bank.!
Above all, I am deeply grateful for the loving people in my life: for you, for my friends and family, for my sons and their spouses, for my adorable little dog (who can always make me laugh on my worst days!), and for all the unknown people whose efforts and caring make my life so full.
"Let us be grateful to people who make us happy; they are the charming gardeners who make our souls blossom." ~Marcel Proust, writer
Book: Grace, by B.C. Aronson, editor
~~~~~~~~~~~~~~~~~~~~~~~~~~~~~~~~~~~~~~~~~~

The quotes that I used in this message came from the book, Grace. It is a compilation of "quotes & passages for heart, mind, and soul."

Grace is a collection of insights from 250 extraordinary people in all walks of life–spiritual leaders, writers, politicians, entertainers, philosophers, business people. It's warm little pick-up-and glance through" treasure that will help put you in a happier, more grateful attitude….and when you're there, you will see your life and business change. I guarantee it.