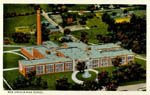 I gave myself a great gift this month–a 9-day trip to the Midwest. Not very exciting or gift-y you say?
It was to me. The last 18 months have been challenging, to say the least. I had already made reservations to fly to Kansas City to spend 4 days with my almost-92-year-old dad, then drive to Des Moines (where I was born & raised*) to see family and friends. As Thanksgiving approached I felt myself kind of "flapping in the breeze", and was very grateful that I had made plans to plug into places, things, and people that are so much a part of who I am.
The warmth, love, familiarity, bonding, and simplicity of moments shared were the greatest holiday celebrations I've had in a long time, providing the energy & "fuel" for the year ahead.
All this reinforces what I preach: "Go where you're celebrated, not where you're tolerated". Surround yourself with people who know you (with all your failures, warts, and all), and love you anyway. THIS IS ONE OF THE GREATEST STEPS IN LEADING YOURSELF!
On my trip I finished the wonderful book, "Success That Lasts" by Porras, Emery and Thompson (Stewart Emery was one of my radio guests), and in the book the authors demonstrate that the most "successful" people surround themselves with people who celebrate them and their passions for what they are doing.
We should demand no less of ourselves.
*BTW:…that's a 1921 artist's rendering of my old High School (above)–still there after 86 years. I toured it and was charmed by what a beautiful place it is…funny how time changes your perspective on things!