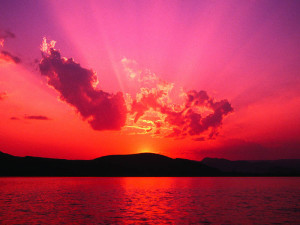 So many times I've heard (often in my own mind!) the analogy of a fantastic leader as a symphony conductor. I thought of this last week while I was at the ballet, where there were two groups of performers: the orchestra and the dancers. It seemed to me that the job of anyone leading or directing a group endeavor would create the greatest synergistic achievement by coaching and inspiring the greatest performance from each participant.
Then I read a passage in the book Success Built to Last, by Stewart Emery & Jerry Porras, that tells a story about this very thing. Porras, Emery, and their co-author Mark Thompson interviewed Benjamin Zander, conductor of the Bostom Philharmonic. Zander saw a study done at Harvard that showed that orchestra player came in just below prison guard in job satisfaction. Turns out, most orchestra conductors are "the worst examples of dictatorship"…sounds like a lousy leadership example to me.
Zander had an epiphany…"the conductor is the only musician who doesn't make a sound…the meaning of 'symphonia' is 'voices sounding together'. So the job of the conductor is to make sure that every voice is heard. Not only heard but beautifully expressed. Music is about getting people to be fully expressed–passionately engaged, giving their all–and still enabling everybody else to be heard, too."
Now THAT sounds like a nice definition of effective leadership.