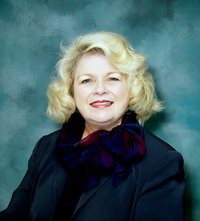 Today I spoke with Carla Cobb Davis, my radio guest for the week. Carla is a colleague of mine, but I can't really say that I know her well. I have always sensed the abundance leadership qualities within her, but I never knew her power and gifts until today. She spoke such wisdom and truths, that it was as if she knew Marshall Goldsmith's book ("What Got You Here Won't Get You There") by heart. Some of her pearls (greatly condensed):
A Leader is someone who influences others to follow. This is done by having a clear & powerful vision that is communicated, looking for solutions, not problems, then unleashing your people to use their talents to develop a solution. It means letting go of the need to be in charge of the outcome, and growing your people, letting them own their ideas and solutions…and not let yourself be caught up in having to get the credit. It means listening (times 3!), watching, touching and feeling in order to understand what your people need, then doing it. It means being a "servant Leader", by showing that your role is all about them…the employees.
So, it's all about setting an example and not letting your ego get in the way.
When I asked her how leadership fits into the lives/behavior of women & men who aren't managers/CEO's, her response was: "Wear your integrity". Integrity is a hallmark of a great leader that we can all display.